Wimborne Hamfest - 11th August 2013
Another great event for the ISWL, even though
a few of the "regulars" could not attend this year.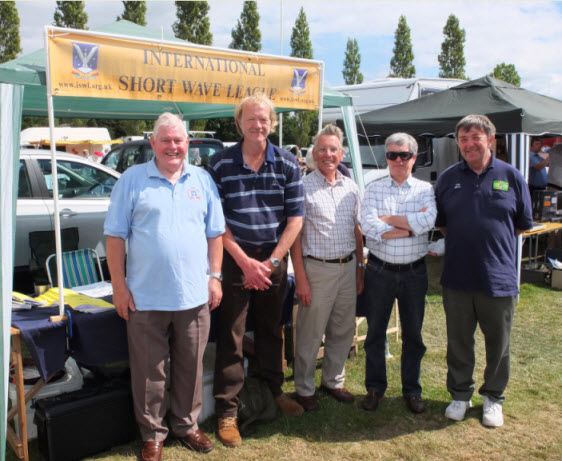 Left to Right:
Cliff G4YHP, Pete G4VFG, Arthur G0KOC, Dick M5DIK, John G8XTJ
As usual our hard working council members were in attendance:
l to r: Treasurer, Secretary, Council member, President, Vice President .
(With thanks to Patrick M0VFG for all the Photo's).
It is always good to meet up with old and new friends at Rallies. A good day
was had by all - So we hope to see you at this Rally next year.