Wimborne Hamfest - 12th August 2012
Another great ISWL turnout this year.
The President, all 3 Vice-Presidents and 3 Council members
are in the Photo below.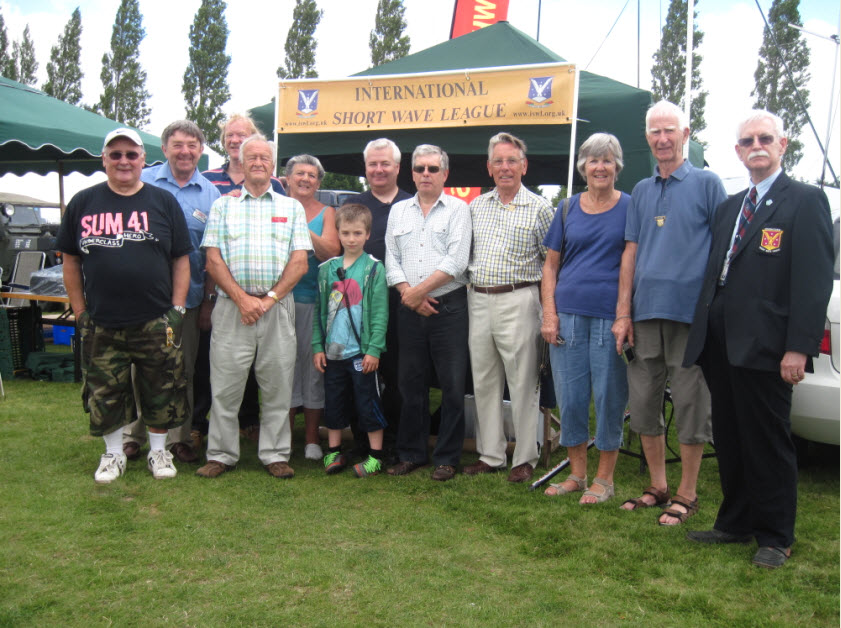 left to right:
Walt G3NYY, John G8XTJ, Pete G4VFG, Phil G4DMS, Anne G-21217, Samuel G-21216,
Dave G4LEL, Dick M5DIK, Arthur G0KOC, Sheila (Bill's XYL), Bill G4AIE & Pete G-13038
ISWL President Dick (left) congratulating Vice President Pete, for
achieving his 1050 Monitor award the day before the rally.
Pete is the first ISWL member to achieve 1000+ Monitor points.
It has taken him 24 years to achieve his current score.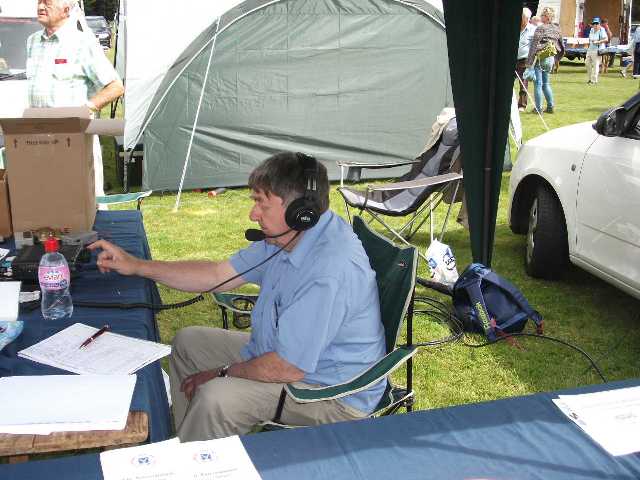 Vice President John G8XTJ operated the club callsign of
GO4BJC/P throughout the day. Unfortunately most of the
adjacent stands were also QRV on the same bands.
It is always good to meet up with old and new friends at Rallies. A good day
was had by all - So we hope to see you at this Rally next year.