Wimborne Hamfest - 13th August 2006
The ISWL turnout was Excellent again this year.
Thank You to Phil G4DMS and his lovely Partner Anne,
for organising the hospitality and refreshments.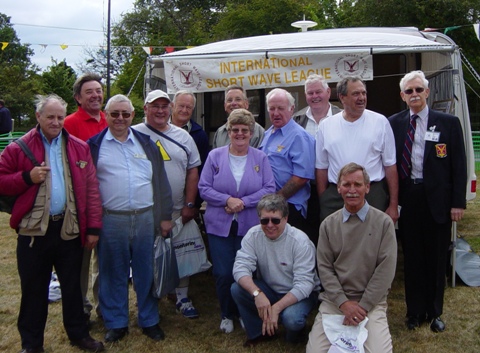 L to R: Chris G0SDD, John G8XTJ (President), Dennis M3JWJ, Walt G3NYY, Phil G4DMS,
Arthur G0KOC (ISWL Council), Stella M3LFO, Herbie G6XOU (ISWL Council & QSL Bureau Manager),
Cliff G4YHP (Treasurer & Monitor Editor), Roy G8RCK, Pete G-13038 (Life Vice President),
The Two members Kneeling are: Dick M5DIK (ISWL Council) and Ray G8JGH.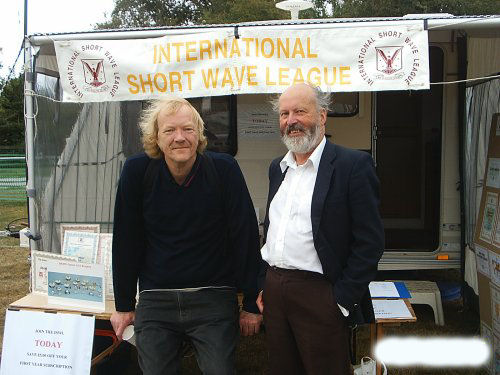 The late arrivals - Peter G4VFG and John G0GWK
Rumour was that they only turned up, so that they
could have a cuppa and taste of Anne's Rally pie. Hi !!!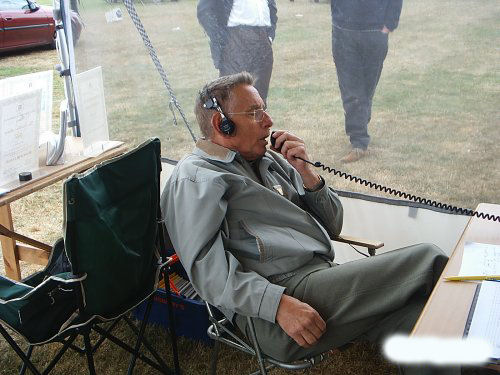 Arthur G0KOC Operating GB60SWL from the Rally stand