Leicester Rally 2009
12th & 13th of September 2009
( The League was only present on the Saturday ).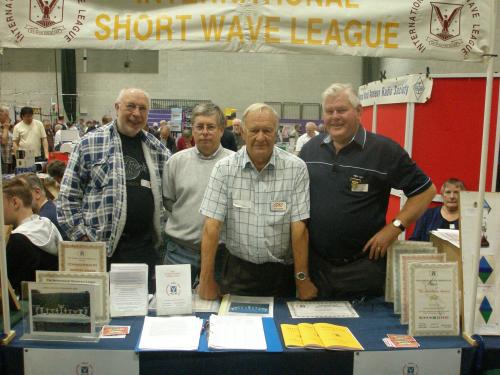 Left to right:
John G8WDV, Dick M5DIK, Phil G4DMS and Cliff G4YHP.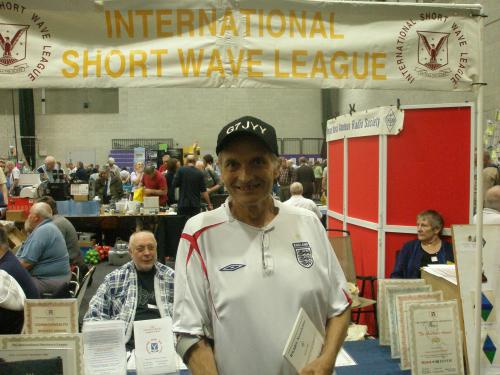 Mike Penn G7JYY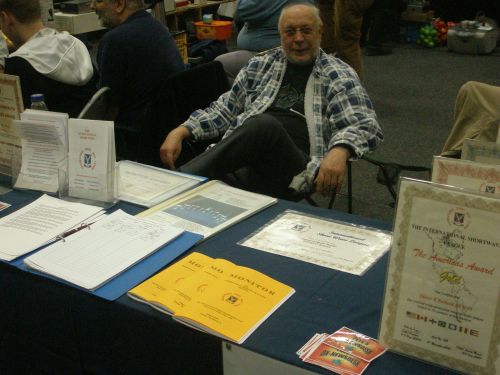 John G8WDV from the Grimsby ARS (G-21079)
in charge, whilst everyone else went shopping.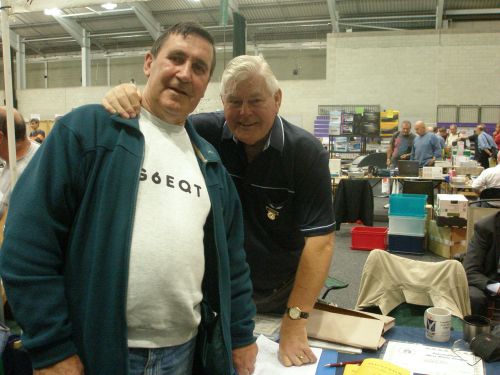 John G6EQT with Cliff G4YHP
Another successful ISWL Rally Stand,
No volunteer's came forward for the Sunday.
Can you volunteer to help on Day 2 next year?.