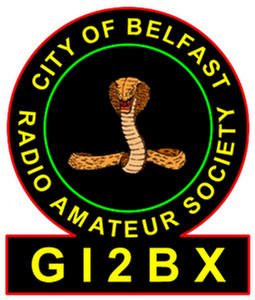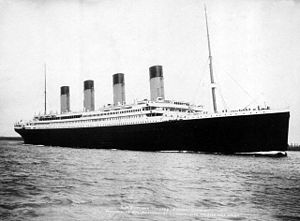 The City Of Belfast Radio Amateur Society (GI-21131 / GI2BX) operated as
GI100MGY From Titanics Home City of Belfast, between the 7th and 10th
of April - MGY was the Callsign of the Ill-fated ship, which had been
launched in Belfast in May 1911. The GI100 is a very special prefix,
kindly allocated to the "Project WhiteStar" special event team by
Ofcom, the UK regulator.
| | |
| --- | --- |
| Davey GI3OBO, Gerry GI0RTN, Frank GI4NKB | Mick MI0GRG, Bill GI3MMF, Davey GI3OBO |
| | |
| --- | --- |
| Paul GI6FEN (seated) explaining Radio to a Visitor | Mick MI0GRG and Billy MI0XMN |

David GI8SKN


Mick MI0GRG operating
SSB, with Frank behind
explaining the wonders
of Amateur Radio


Frank GI4NKB posing
for his future Statue
on city hall ;o)))
| | |
| --- | --- |
| MI0GRG on the ladder of Doom | Frank GI4NKB on the ladder of Doom |
Setting up a radio station within the City Hall's Council Chamber presented the
COBRAS members with a few problems, especially with the rigging of
antennas and cables etc.
The COBRAS also operated GI2012MGY view that page by clicking the button below: