GB60SWL - 27th May 2006
Carnoustie Squadron of the Air Training Corps, kindly hosted
the May operation of GB60SWL. an ISWL Diamond Anniversary Callsign.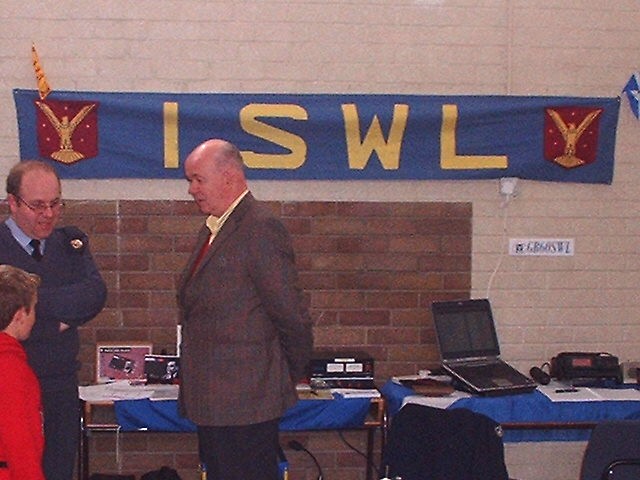 Sgt Graham Taylor (in uniform) assisting with public enquiries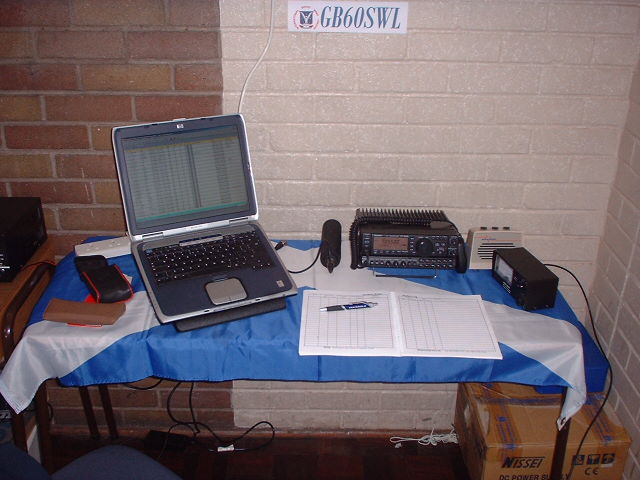 Andy MM0CXA gave the following report on the days activities:
The open day went really well with quite a few visitors coming through the doors.
I set up a mini ISWL stand and had a few people asking what it was all about
and one or two went away with information packs.
Funnily enough it was older people who were asking rather than Cadets.
Alan (MM0EQE) and Brian (MM0ERK) operated the 2m station while I was
assisted on HF by Sgt Graham Taylor from Crieff Squadron.
Graham also bought along some military radio equipment for display purposes.